There are plenty of fabulous engagement photos out there, many of which can be found on Weddingbee by previous bees. (Shout out to a few of my favorites: Miss Pyramid, Mrs. Camel, and Mrs. Wallaby)
I knew that I wanted to have engagement photos taken with Mr. PB, and our photographer Mitch was totally down with that. We were engaged in September 2012, and I didn't want to do the photos that fall or in the cold winter or the icky sorta spring in Rochester. I decided that late summer 2013 would be the best bet; plus, it gave me plenty of time to seek out inspiration.
I put a couple in the original inspiration post, but here are a few more that lingered in my mind before we stepped in front of the lens.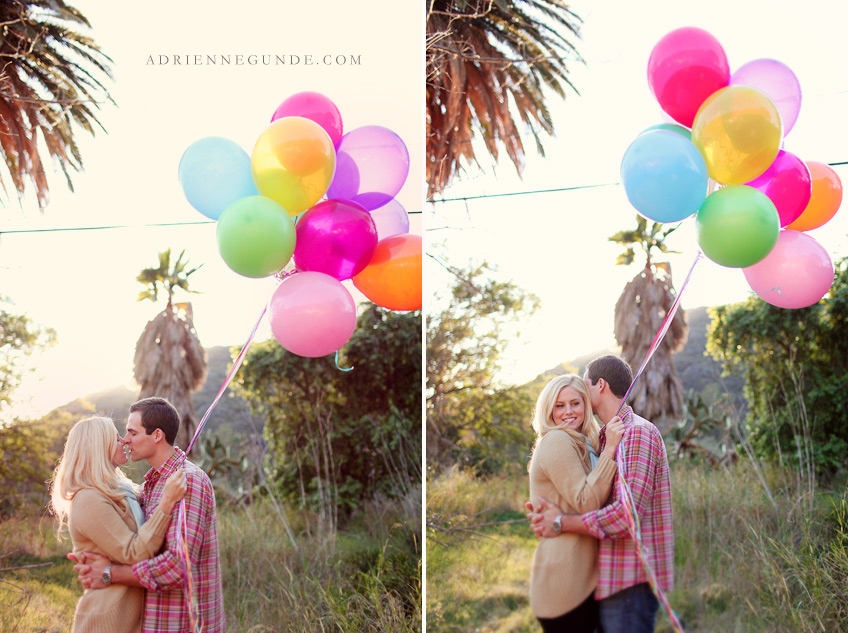 I love balloons. I always say it's not a party without balloons. They're just so fun and colorful and bring a smile to my face. / Source: Adrienne Gunde Photography
What a cool way to show off what we love and the beautiful ring. Mr. PB and I aren't baseball fans, though, so a football would be a better option. / Source: Cory Ryan Photography

Love the kissing shadows—adorable! / Source: Embrace Life Photography

Mr. PB and I are big football fans, so save-the-date jerseys only make sense! / Source: The Studio B Photography

The date on a football? Yes, please! / Source: Krista A. Jones Photography

Our relationship started with cupcakes, so this would be a great idea! / Source: Steven Gosling Photography
Now that I had my ideas, I needed to find a way to get the props, clothes, and everything ready for our time in front of the camera.
What were you biggest inspiration photos? Did you find some inspiration on Weddingbee as well?